Thermo-Gel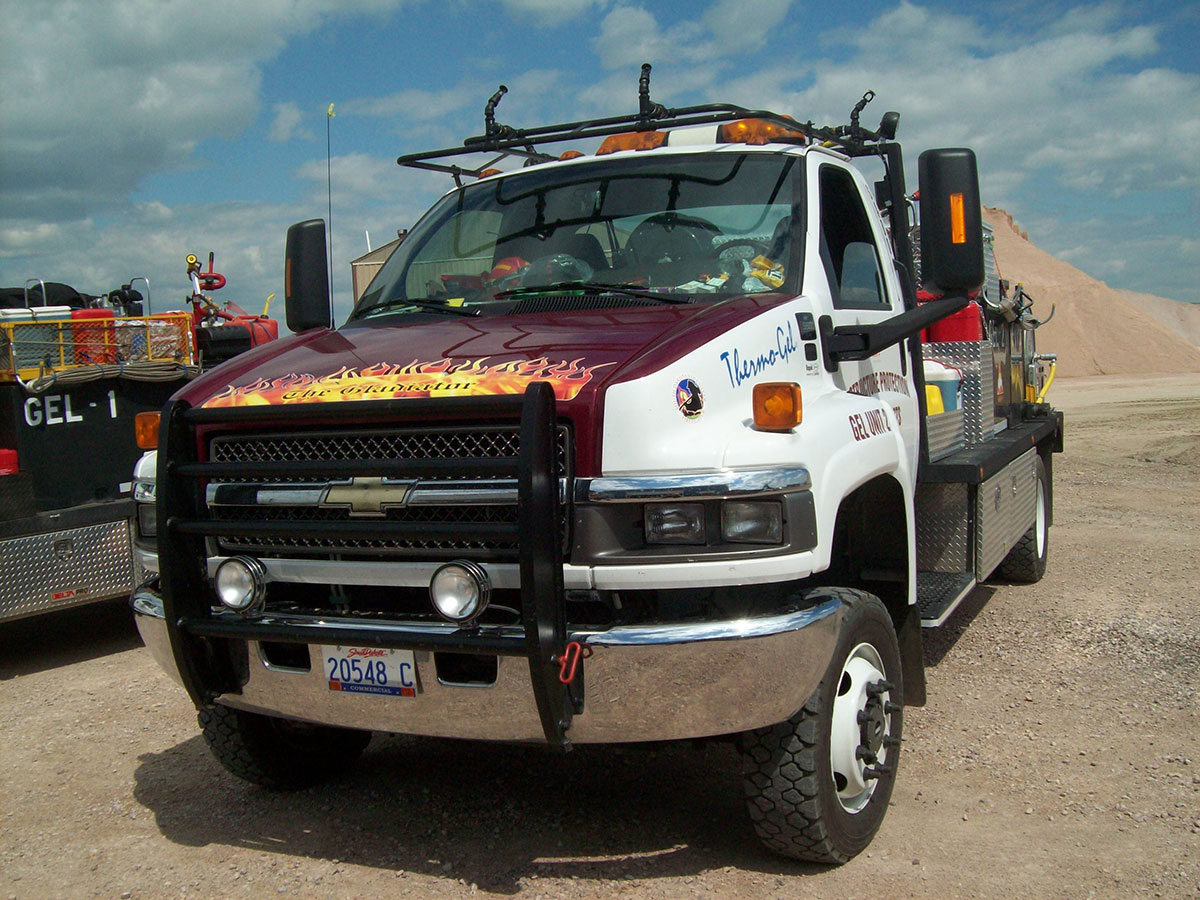 Thermo-Gel® is one of the leaders in fire suppression systems and has far outperformed and surpassed foam applications for putting out fires. It is one of the two gels that the DakotaFire Systems™ utilizes in its pressurized gel fire suppression systems, giving firefighters one of the more powerful fire suppressions systems at their fingertips. The maximum application rate of Thermo-Gel in a DakotaFire System is 60 gallons per minute.
The Thermo-Gel® is a concentrate that gets added to water and then is transformed into a gel that absorbs heat and will adhere to any surface. It will protect structures from heating, charring, and flame impingement. It can also help to protect any other surface, such as shrubs, trees, grass, utility poles, and vehicles. It will not cause any damage to structures or anything else it is applied to and is environmentally safe.
The gel will not start to char until after all of the water in the gel has evaporated, however, with just a light misting of water on the gel, it will last for days, providing extended coverage and protection. This unique fire suppression system can be used to not only protect against a fire, but also extinguish a fire. Thermo-Gel® is used for fighting Class A fires, with less water than using foam; however it cannot be used to fight Class B fires, such as petroleum or diesel. The best thing about Thermo-Gel® is that it can be washed off quickly just by using water.
When used with the DakotaFire Systems™, Thermo-Gel® becomes one of the most powerful fire suppression systems on the market and can both save firefighters lives, as well as valuable property and structures. It can be stored for up to three years from the date of purchase, so it is good to stock up on. It is portable and is perfect for rural areas that may have volunteer fire departments. You can find out more information about Thermo-Gel® here.
Contact Us
Save