Wet Line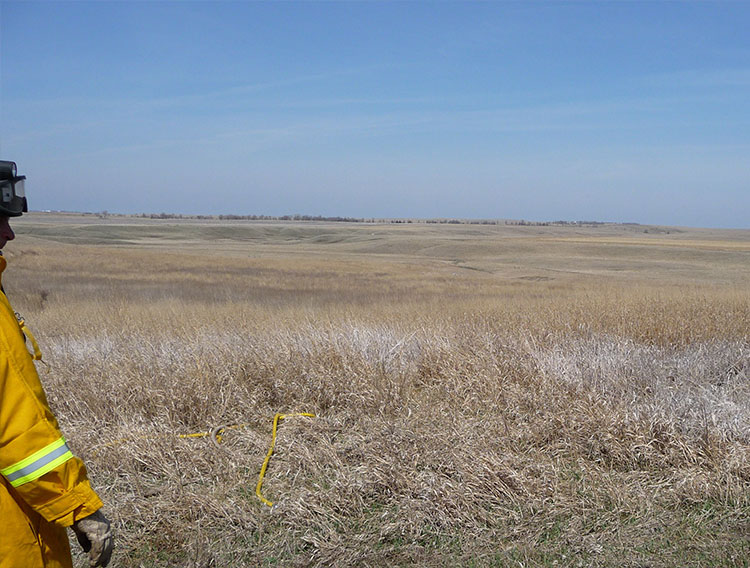 Setting up a wet line is the act of putting a control line around a fire by spraying water in the unburned areas surrounding the fire. A more effective option would be to spray a gel/water mixture around or ahead of the fire to stop the progression. The gel wet line will have a longer duration than just plain water, which allows firefighters more time to get the burn under control. A progressive hose lay is used to supply water in rough terrain for the extinguishment of fire. Using a gel system with progressive hose lay, will make your water go much further and enable you to extinguish much more intense fire than foam or water alone. Wet lines are a crucial part to the quick extinguishing and suppression of a fire, but with our new suppression system it can be done quickly and effectively.

The DakotaFire Systems™ pressurized gel suppression system has revolutionized the way firefighters now construct a wet line. Utilizing this system, crews can simply spray the pressurized gel around a fire line and stop the fire in its tracks.

Wet lines act as a temporary guard to keep fires from spreading quicker than normal. By owning the DakotaFire Systems™, firefighters are able to carry a line of defense into hard-to-reach areas. Because of its portability, as few as two firefighters can carry this suppression system into a rural area to lay down a wet line, reaching areas that firetrucks would not be able to reach. The DakotaFire Systems™ is so functional that it can be added to any existing fire truck, and new trucks do not need to be purchased to be outfitted with the pressurized gel system.
When used in a protection test, gel outperformed foam by stopping a fire from igniting a plastic bale. In a matter of minutes, the foam-coated bale burned up reaching temperatures to 1,400 degrees. The gel-covered bale only reached a temperature of 100 degrees. This same type of protection can be applied to wet lines with our top-of-the-line suppression system.
Save